Profile:
Featured Ink:
Follow Me on Instagram:
@brian_ulibarri http://instagram.com/brian_ulibarri
Famous Faces:
My Story: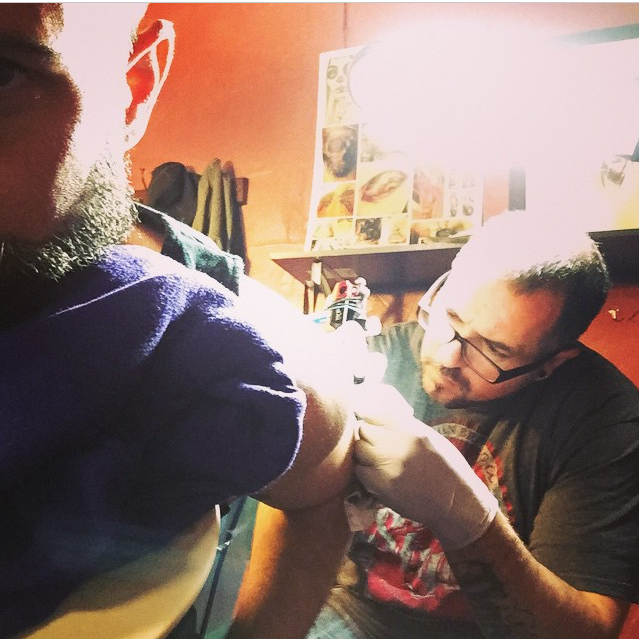 I am a father, husband and Christian tattoo artist originally from Raton New Mexico in 1997 I moved to Denver and lived there for twenty years. My new chapter of life will be in Santa Fe New Mexico starting May 2018. I have always been a traditional media artist, drawing and painting all my life. A ball point pen, acrylic and watercolor is what I'm best at. I like to do portraits and surrealism with lots of detail. I was a member of CHAC Art Gallery (Chicano Humanities Art Council). Now hoping to be a part of the thriving art community of Santa Fe New Mexico.  I started tattooing in 2006 apprenticing at a shop in Denver where I worked for three years. I am a tattoo artist by appointment only now and I travel for conventions and guest spots as well. I design most everything I tattoo and I work mostly in: realism, painting effects, surrealistic, big custom pieces and portraits are my favorite. I'll be tattooing at Old Larimer Street Tattoos 2229 Larimer st Denver co 80205 until May. If  you're interested in getting some work done let me know as soon as possible to make an appointment…..   email: brian.ulibarri@gmail.com  
Movie Portraits: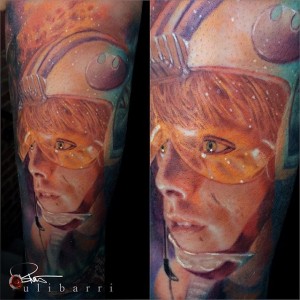 I have a love for movies and movie themed portraits, I want to fill my portfolio with them…..   Email  your ideas…
Watercolor Portraits:
This painted style portrait is a style I really want to do more of. You can find a similar style in my art gallery, something I really want to bring to my tattoos as well. Email your ideas…
Inked Online Magazine: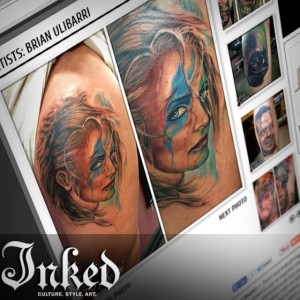 Check out my Artist Interview on Inked Magazine Online for some more background on me…
Tat2 Magazine Online: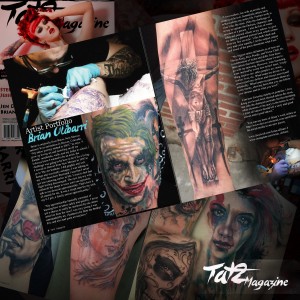 Check out my Artist Interview from Tat2 Magazine Online for a more in depth background on me…  
This summer I'll be hitting all the following cities with guest spots and conventions I am looking to do just a few large pieces I can finish in each city. I am only focusing on photo realism, portraits, surrealism. For idea submissions click the email link under the city you are in and I will get back to you. Please be sure to mention in the subject line which city you are in and include a description, pics of the area you want tattooed, style, rough size estimate and any reference photos I might need to look at for the design. I will try to respond to everyone in a timely manner, thanks!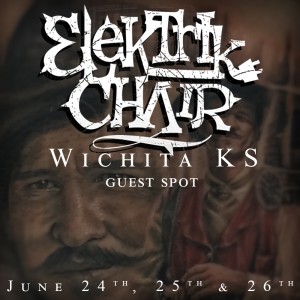 brian.ulibarri@gmail.com
Tattoo Submission >>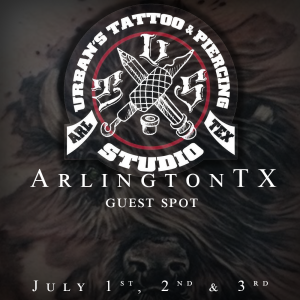 brian.ulibarri@gmail.com
Tattoo Submission >>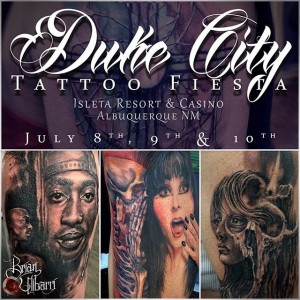 brian.ulibarri@gmail.com
Tattoo Submission >>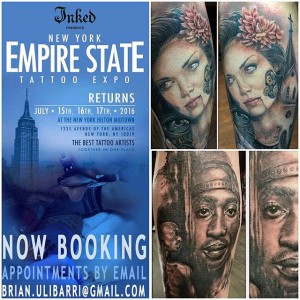 brian.ulibarri@gmail.com
Tattoo Submission >>
For this convention I will be selecting tattoos from my booked appointments depending on what competitions are being done on which day. They should be announcing it soon and I will be in contact with you, thanks…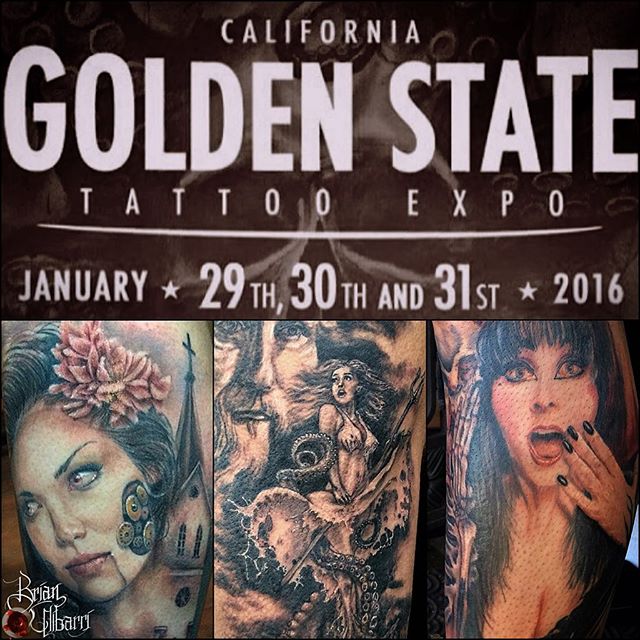 The Golden State Expo was in Pasadena California and extremely stacked with great artists from everywhere. I had the opportunity to do some real creative pieces, here are some pics from the weekend.
Friday: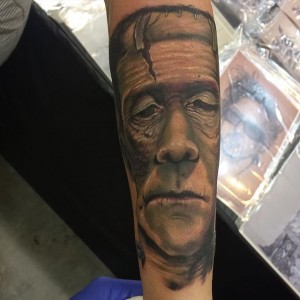 This was from one of my Inktober drawing prints I was selling at the show.
Saturday: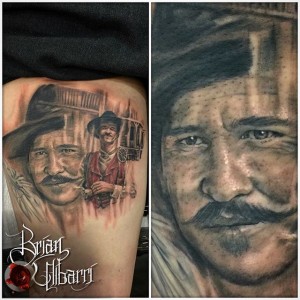 Doc Holiday from Tombstone
Sunday: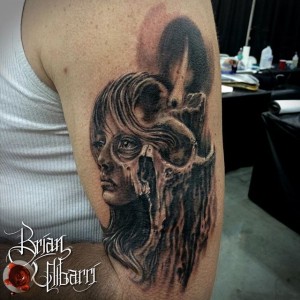 This was one of the concepts I came up with specifically for Golden State
Some extra pics from the show it was an awesome time!