Profile:
Featured Ink:
Follow Me on Instagram:
@brian_ulibarri http://instagram.com/brian_ulibarri
Famous Faces:
My Story: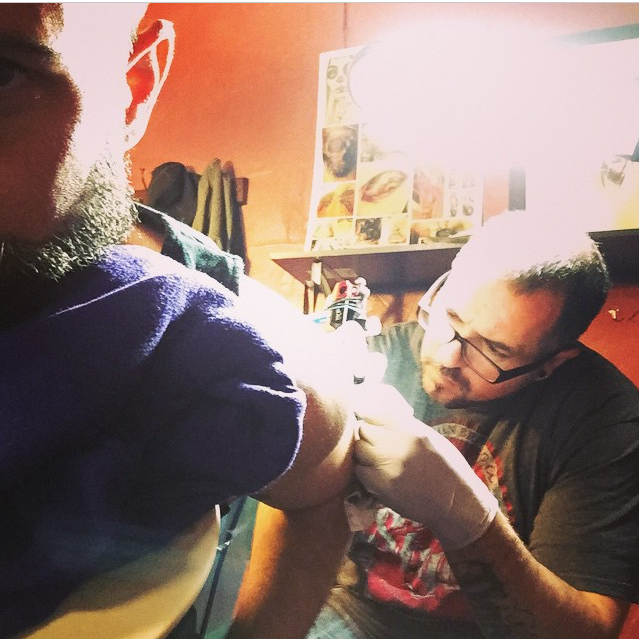 I am originally from Raton New Mexico in 1997 I moved to Denver and lived there for twenty years. My new chapter of life will be in Santa Fe New Mexico starting May 2018. I have always been a traditional media artist, drawing and painting all my life. A ball point pen, acrylic and watercolor is what I'm best at. I like to do portraits and surrealism with lots of detail. I was a member of CHAC Art Gallery (Chicano Humanities Art Council). Now hoping to be a part of the thriving art community of Santa Fe New Mexico.  I started tattooing in 2006 apprenticing at a shop in Denver where I worked for three years. I am a tattoo artist by appointment only now and I travel for conventions and guest spots as well. I design most everything I tattoo and I work mostly in: realism, painting effects, surrealistic, big custom pieces and portraits are my favorite. I'll be tattooing at Old Larimer Street Tattoos 2229 Larimer st Denver co 80205 until May. If  you're interested in getting some work done let me know as soon as possible to make an appointment…..   email: brian.ulibarri@gmail.com  
Movie Portraits: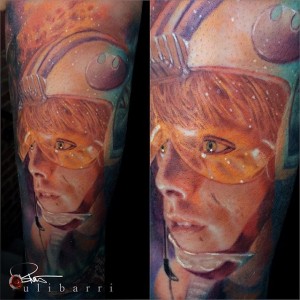 I have a love for movies and movie themed portraits, I want to fill my portfolio with them…..   Email  your ideas…
Watercolor Portraits:
This painted style portrait is a style I really want to do more of. You can find a similar style in my art gallery, something I really want to bring to my tattoos as well. Email your ideas…
Inked Online Magazine: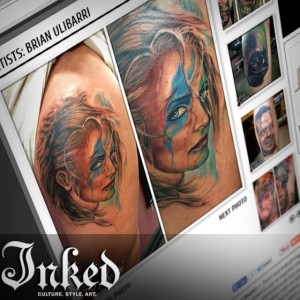 Check out my Artist Interview on Inked Magazine Online for some more background on me…    
Tat2 Magazine Online: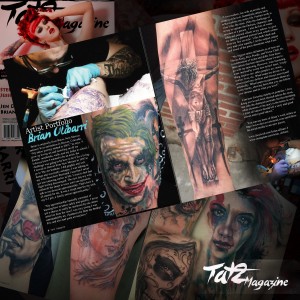 Check out my Artist Interview from Tat2 Magazine Online for a more in depth background on me…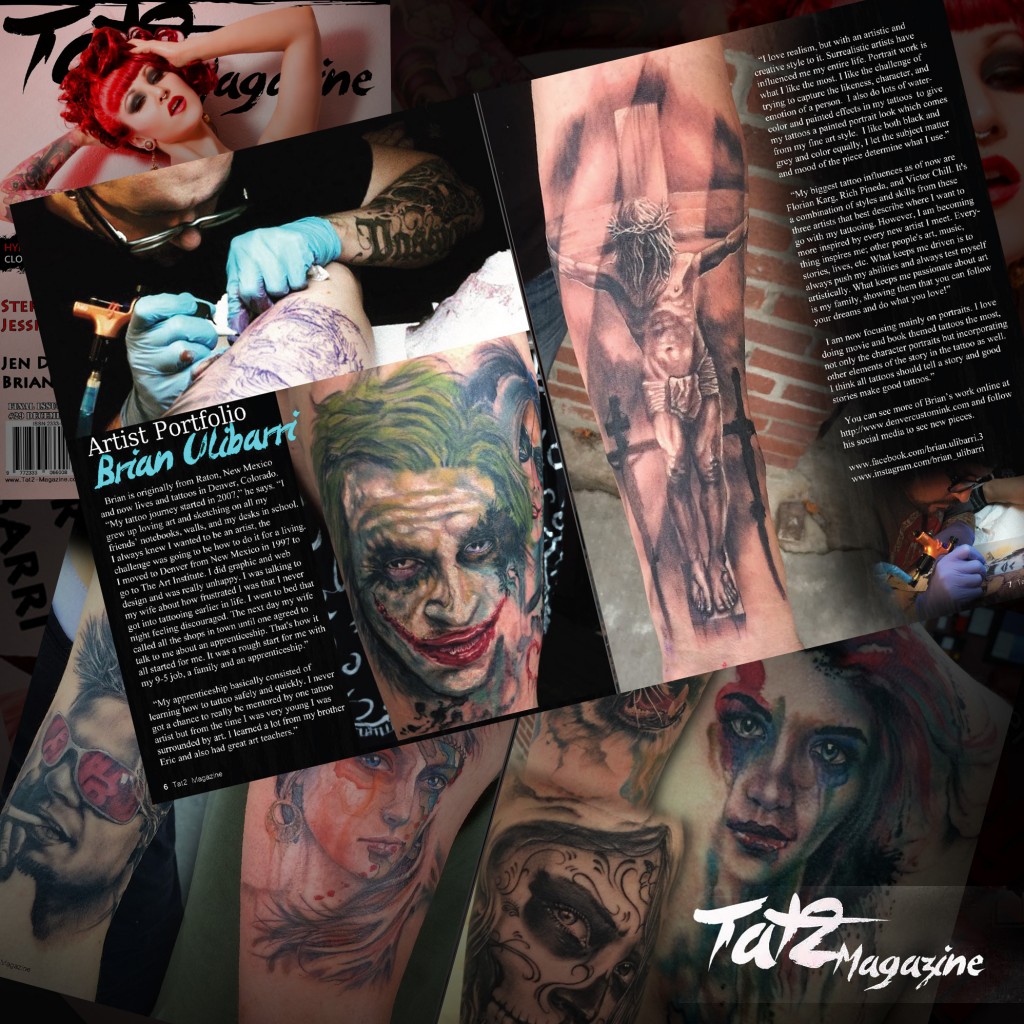 I am originally from Raton, New Mexico and now live and tattoo in Denver, Colorado,
My tattoo journey started in 2007. I grew up loving art and sketching on all my friends notebooks, walls and my desks in school. I always knew I wanted to be an artist, the challenge was going to be how to do it for a living. I moved to Denver from New Mexico in 1997 to go to The Art Institute. I did graphic and web design and was really unhappy. I was talking to my wife about how frustrated I was that I never got into tattooing earlier in life. I went to bed that night feeling discouraged. The next day my wife called all the shops in town until one agreed to talk to me about an apprenticeship. That's how it all started for me. It was a rough start for me with my 9-5 job, a family and an apprenticeship.
My apprenticeship basically consisted of learning how to tattoo safely and quickly.I never got a chance to really be mentored by one tattoo artist but from the time I was very young I was surrounded by art. I learned a lot from my brother Eric and also had great art teachers.
I love realism but with an artistic and creative style to it. Surrealistic artists have influenced me my entire life. Portrait work is what I like the most. I like the challenge of trying to capture the likeness, character and emotion of a person.  I do lots of watercolor and painted effects in my tattoos  to give my tattoos a painted portrait look which comes from my fine art style.  I like both Black & Grey and Color equally, I let the subject matter and mood of the piece determine what I use.
My biggest tattoo influences as of now are Florian Karg, Rich Pineda and Victor Chill. It's a combination of styles and skills from these 3 artist that best describe where I want to go with my tattooing. However, I am becoming more inspired by every new artist I meet. Everything inspires me, other people's art, music, stories, lives etc… What keeps me driven is to always push my abilities and always test myself artistically. What keeps me passionate about art, my family! Showing them that you can follow your dreams and do what you love!
I am focusing mainly on portraits. I love doing movie and book themed tattoos the most, not only the character portraits but incorporating other elements of the story in the tattoo as well. I think all tattoos should tell a story and good stories make good tattoos!
December 4th I'll be at Crossfit Elevations for the First Friday Art Walk 837 Santa Fe Dr, Denver Art District. I will have high quality signed prints, original artwork and shirts for sale. Inktober drawings, Tim Burton portrait, Frida portrait, Lady Liberty and more…. Come by and say hi!